5 tags
Will Curran Recognized as a "40 Under 40" Industry...
Will Curran, president, Endless Entertainment, was recognized as an industry leader in Connect magazine's "40 Under 40" feature in the May/June issue. Connect Magazine is a national, B2B magazine that provides resources and ideas to association and specialty group meetings professionals. Curran was nominated by his peers in the professional and specialty association meetings world. Numerous...
6 tags
Have You Met Ted? - The Power of Referrals
As Barney Stinson exemplifies in How I Met Your Mother, there is no better way to start a conversation with someone you've been wanting to talk to than an introduction. This does not only apply in the dating world, but also in sales. Referrals are one of the most overlooked, but powerful, tools that can be used to gain prospects.  We know; it can be awkward asking a past client to facilitate...
6 tags
11 tags
Phoenix Comicon & Endless Entertainment join...
Endless Entertainment is proud to announce our partnership with 2013 Phoenix Comicon!  This Memorial Day weekend (May 23-26, 2013), Endless Entertainment can be found working with The Phoenix Comicon at the Phoenix Convention Center, Hyatt Regency, and Renaissance Hotel providing entertainment, custom videos, giant screens, and MORE. People from all over the country can be found in the...
4 tags
Twitter's Vine for Events
Vine is Twitter's new short form video app that allows users to create six second long videos with their iPhones. Since it's launch back in January, Vine's community has grown immensely and if you haven't checked out what this innovative app can do for your events, its time to listen up.  [[MORE]] Vine gives you the power to create and edit a compelling video right at your fingertips. Simply...
9 tags
4 tags
How Much Does the Online Reputation of a Meetings...
As a meetings or events planner, you already know you can find everything you need to plan a successful meeting or spectacular event online. You may not realize that what customers are saying online about a venue is just as vital as the information you find about a location's available meeting square footage, costs and amenities. [[MORE]] Check Their Reputation A hotel or meeting venue's...
4 tags
Five Perks You Get With VIP Passes to Coachella
The Coachella Valley Music and Arts Festival is 2013's first big tribal gathering for music fans in the United States. More than 50 bands will be playing for two consecutive weekends on April 12th to the 14th and 19th to the 21st at The Empire Polo Grounds in beautiful Indio, California. Most people are satisfied by going to the festival with general admission tickets. That's not for me. I always...
5 tags
Why Team Building Is Important
Team building is essential if you want better team relations, because it is all about the most important asset of your business - your employees. In these tough economic times, you might think that a whole day away from the office for yourself and staff is unthinkable. It might seem like a lavish expense and one that you can do without. However, a team that does not get on and one that does not...
5 tags
A Look Into The Staff - Josh Robinson
We pick up where we left off from the last "A Look Into The Staff" by interviewing one of our innovative account managers. As an account manager, Josh is ready to assist you with everything that you need. [[MORE]] In one sentence, how would you describe your role in creating memorable events here at Endless Entertainment? My role is to make a client's life easier throughout...
7 tags
Fan Contest - Naming Our Video Series
We're proud to announce that we are in the production process for a regular video series that we're releasing soon. We will be bringing you - our fans - the latest and greatest in everything in events! Between keeping you up to date with the hottest events, popular songs, and tips and tricks from our staff, you'll be flooded with tons of exciting news! Now that you know we'll...
14 tags
The Oscars - The Prizes You Didn't Hear About
And the winner is… With the spotlight and the camera on Oscar winners like Daniel Day-Lewis, Jennifer Lawrence, and Anne Hathaway, it's tough to imagine exactly what runs through the minds of the nominees that don't win. It must be difficult to watch another nominee walk on stage to be awarded an Oscar if you were another nominee in the same category. However, the consolation...
7 tags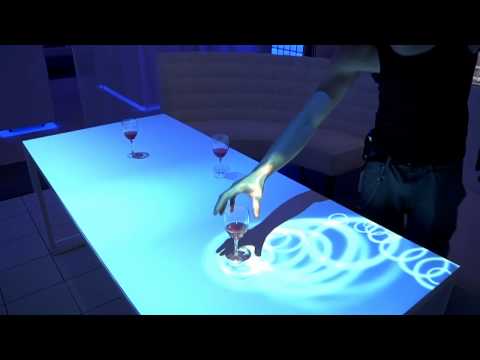 8 tags
The Evolution of DJ Technology - A Brief Timeline
DJ technology and techniques have evolved over the years since it started. Who know's where we'll be in 10 years? We at Endless could be rocking out with some unbelievable equipment that hasn't been invented yet! Here's brief snapshot into the evolution of DJ technology: 1965 First stereophonic disco system debuts at the 1964-1965 World's Fair in New York. 1970 David...
6 tags
A Look Into The Staff - DJ Ascension Interview
Other than the awesome guests, what else does an amazing event need to be come together? It needs the passionate people who put the event together. From the entertainment, to the photographers, to the event planners, and from the promoters, to the crew that sets up the venue, an event needs to be put together.  Who puts their heart and soul into meaningful events at Endless Entertainment? Simply...
12 tags
Superbowl Blackout - Did Halftime Cause The Surge?
Did the Halftime show cause the power surge? Though some are blaming Beyonce's electrifying performance for the strange power outage at the Super Bowl, NFL commissioner Roger Goodell says you shouldn't blame B. Goodell said Monday that the halftime show did not affect the Superdome's lights, as the performance used its own generator to light up the stage. "There's...
9 tags
On Stage Video - Woo Your Crowd With A Visual...
What makes music videos such an awesome form of entertainment? It's because great music videos appeal to more than one of our senses; our sense of sound and our sense of sight. When watching music videos, the viewer is no longer entertained  just by their favorite songs. Instead, awesome visuals or stunning scenes that complement the music engage the viewer in two completely different...
18 tags
Behind The Scenes Look At Electric Daisy Carnival...
When Brazilian electronic musician Amon Tobin took the stage at the Greek Theatre for his headlining set in October, fans couldn't see much of him. That's because he was concealed behind panes of opaque, electrically charged specialty glass, part of an enormous Cubist lighting contraption that filled the stage. From a booth in the crowd, technicians projection-mapped images onto...
10 tags
10 tags
Watch
Datsik is ready to spend the nights on his upcoming Firepower Records Tour in a vortex. For real. The Canadian dubstep DJ and producer (ne Troy Beetles) hatched the idea for the vortex-shaped DJ booth he'll be using on the tour on an airplane flight earlier this year with good pal and fellow DJ/producer Excision. "I was mulling over ideas and came up with this really cool...
4 tags
Will Curran, President of Endless Entertainment to...
"It's all about balance and momentum," said Will Curran, founder of Endless Entertainment and student in the School of Letters and Sciences at Arizona State University. As someone who owns one of the most profitable event companies in Arizona at the age of 23, balance is essential when trying to juggle the demands that come with success at a young age.  Recently, Curran was named one of six...
11 tags
Top 5 Event People To Follow on Instagram
All of us here at Endless Entertainment have recently become huge fans of Instagram as our choice to share our behind-the-scenes peaks at events, and the random happenings of the team that runs Endless Entertainment. We wanted to share some of our favorite event people to follow on filtered-photo-awesomeness, known as Instagram. Some our people involved in the industry, some are companies, and...
5 tags
Follow us on Instagram! @helloendless
Ever wanted to see all the behind-the-scenes work that goes into making an Endless Entertainment event amazing? Ever wanted to experience an Endless Entertainment event from the DJ's perspective? Well, now you can with the Endless Entertainment Instagram. We'll be posting pictures as we build our massive setups, photos from around the offices, and other random pictures. You don't...
3 tags
8 tags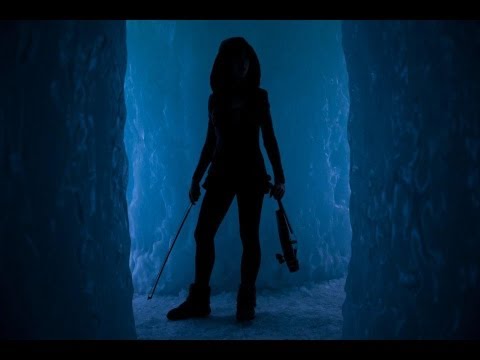 9 tags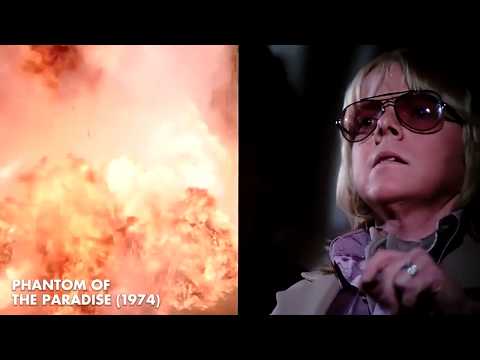 9 tags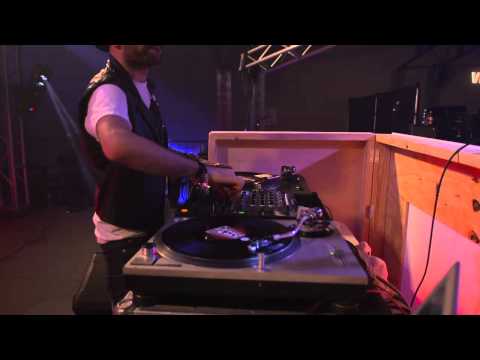 4 tags
Kabuki drops - how to start an event, the right...
At Endless Entertainment, we are constantly looking for new ways to entertain people, and make events amazing. Sometimes it's just a matter of creating that one special moment which everyone will be talking about the next day. Kabuki drops are just one of those special effects which will have people talking for years to come. A Kabuki drop is a special effects technique where a drape or...
10 tags
Yeasayer's Crystalline Stage Environment
 Concerts are becoming more and more about the visuals experience than just the auditory experience. Bands are enlisting technology to involve lighting, video and special effects to create a unique experience which their fans have never seen before. A combination of video mapping and cleaver stagecraft were used to create this amazing stage crystal stage design. In an effort to make their...
6 tags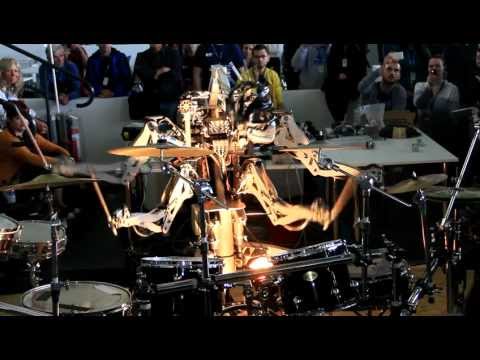 7 tags
Top 50 Songs from August 2012
At Endless Entertainment, we are all about bringing you the latest & greatest in music. Straight from the best DJs, these were their most popular songs from August 2012. You can expect these to be some of the biggest songs of 2012! 50 Cent feat Dr. Dre & Alicia Keys - New Day Tyga feat 2 Chainz - Do My Dance 2 Chainz feat Kanye West - Birthday Song Avicii - Last Dance Will.I.Am feat...
6 tags
10 tags
ASU Fall Welcome Concert with B.o.B. & Far East...
What happens when you put together, consecutive top ten hit maker on the Billboard Hot 100, B.o.B., the first Asian-American group to earn a #1 hit on the Billboard Hot 100 in the United States, Far East Movement, the biggest university in the United States, Arizona State University, and the biggest youth entertainment company in the country, Endless Entertainment? Some would say, a dream, but...
5 tags
25 Marketing Ideas From Summer Music Festivals and...
From hosting a concert with product samples—or giant, plush Pop-Tarts—to setting up an activation on festival grounds, brands found plenty of ways to engage music fans this summer. Here's a look at clever marketing ideas at events ranging from Lollapalooza to the opening of a new Sunglass Hut. Pop-Tarts' "Crazy Good Summer" Pop-Up Concert The Kellogg's brand hosted a...
6 tags
ASU Memorial Union Takeover 2012
For the third year in a row, we were contacted to rock the Arizona State University Memorial Union Takeover. This massive event happens on the first night when half of the freshman population moves in on campus. With no plans, and a ton of excitement, hundreds (and now thousands) of freshman come to the ASU Memorial Union for a good time. There is bowling, comedy, karaoke, casino games, poetry,...
6 tags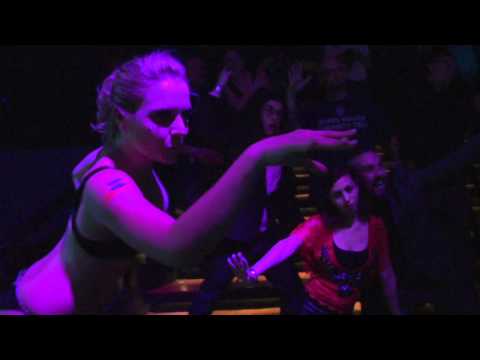 10 tags
Valley Vista Back To School Blackout Dance 2012
What do you do get your entire student body pumped up for the rest of the school year? Have a massive dance party, duh. This was our second year performing at Valley Vista High School for their dances, and this year promises to be bigger than the last. The Valley Vista High School back to school dance is traditionally a black out dance, which means it's all about the neon and glow. This...
7 tags
Playing the Dating Game: Social Media and Event...
Think about how many bad first dates you've been on.  One?  Five?  Fifty?  Now think about how many bad posts and updates litter your Facebook newsfeed.  Hundreds, right? In a way, social media for event promotion is very much like dating.  For every good date, there can be tens of bad dates in between.  In the social media world, all it takes is one bad first date—a horrible photo, a...
9 tags
8 tags
11 tags
14 tags
12 tags
Watch
Another great example of video mapping in action. This time it's from Mutemath's first headlining tour. Using projectors, and custom content designed specifically for the band, they will bring an amazing visual show to your eyes. Mutemath takes a stop in Phoenix, Arizona on September 13, 2012 at Marquee Theatre.
8 tags
How To Get Ready For Your First Music Festival
So if you're reading the Endless Entertainment blog, you obviously like to have a good time. And who doesn't? What better way is there to have the time of life, celebrate your youth (or your maturity), and enjoy your favorite genre than attending a music festival? I attended my first festival this year, and I picked a good one - at least I think so. I attended the Bonnaroo Music and...
13 tags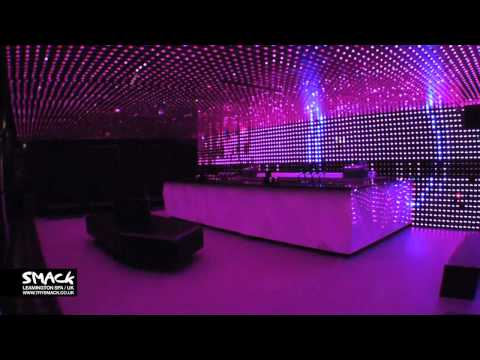 6 tags
3 Ways Porta-Potties Make Tailgating Better
Tailgating is as American as football itself. Does anyone just show up for the game? No way. You get there about 3 hours ahead of time, set up shop and get to grillin'. This is the cornerstone of tailgating… grilling and hanging out with friends. The point is to relax and have some fun with your friends before kickoff. But your fun can be curtailed quickly if you can't find a bathroom. Or, worse...
9 tags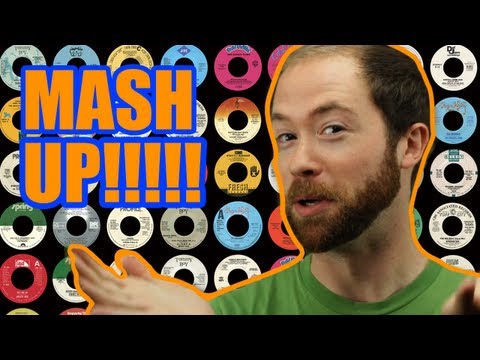 6 tags
7 tags
"Super Bowl XLVI was the most tweeted live event ever with 12,223 Tweets per..."